Furniture Style Trends 2023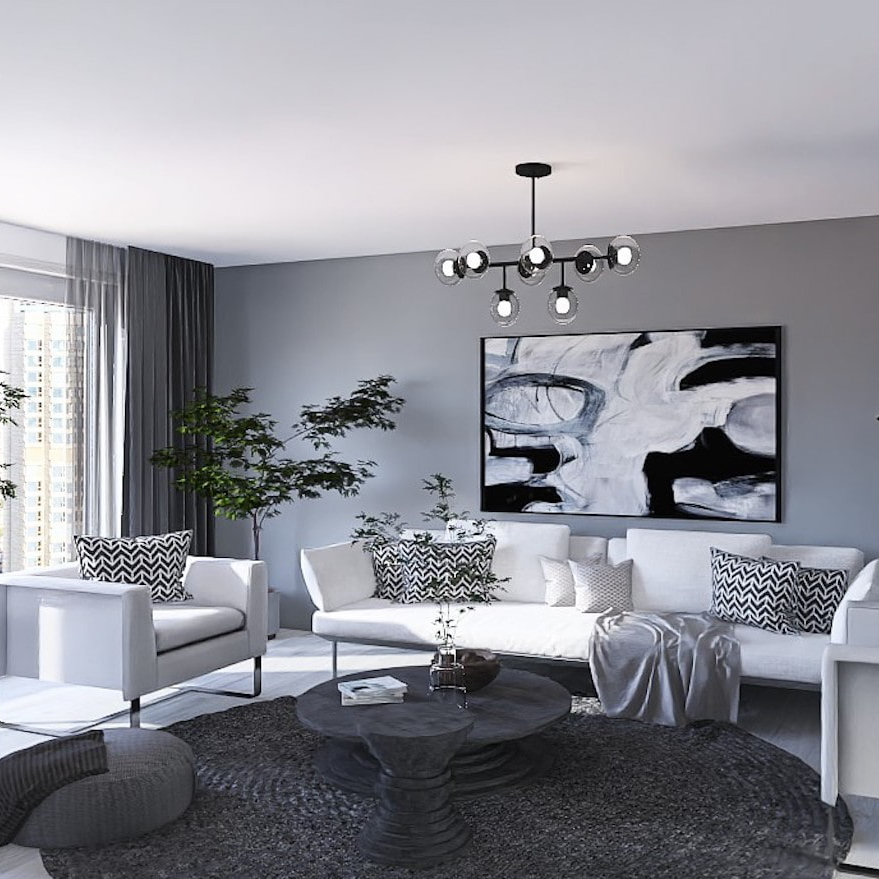 Whether you're redecorating a new space or looking to update the furniture in your current one, it's always helpful to know what's hot in the home decor world. That's why we asked some design and interior professionals for their predictions on the biggest trends of 2023.
Sustainable & Recycled Materials
As our environmental consciousness grows, designers are taking note and opting for eco-friendly materials in their designs. The result is a more earthy and calming aesthetic. From rugs and carpets to cabinetry, wall hangings, and vases, this trend is one that will be prevalent throughout the year.
Statement Stoneware
In addition to the usual suspects of travertine, marble, and onyx, ceruse-treated stoneware is becoming more and more popular as the material adds brightness and a sense of luxury to a room. This type of surface is easy to incorporate into a variety of different spaces, from the living room to the bathroom.
Pastel Danish Colours
For a look that's fresh and serene, consider choosing pieces that feature a pastel palette. This is a great option for bedrooms and kids' rooms, as well as the dining and living areas. Adding a swath of this color to your walls or sofa will add softness to any space, and it will give your interiors a calming vibe.
Gallery Walls and Bold Patterns
Wallpapers aren't going anywhere in the near future, and this trend will be especially popular for the next few years. Using this technique, designers can create a focal point in a room with a collection of interesting and vibrant art pieces. They can also be an inexpensive way to add a pop of color to a room without investing in a huge art piece or going overboard on an expensive mural.
Rustic & Vintage Styles
In the past few years, we've seen a resurgence in a rustic, antique, or mid-century style, but 2023 will see even more of that style. This trend can be found in reclaimed wood pieces like this beautiful oak console table, which features a sleek silhouette with antique finishes and natural wood details.
This trend is perfect for lovers of a more traditional look, as it's easier to find pieces that are inspired by the past than ever before. And it's less expensive than you might think, as long as you're willing to invest in the right quality.
Curved Lines & Silhouettes
When it comes to the kitchen, we know that straight lines can seem cold and regimented, but curved silhouettes are a fantastic way to lift a layout and make it feel more open and spacious. For example, this Melrose, Massachusetts, kitchen by Hannah Oravec of Lawless Design features quartersawn white oak perimeter cabinets that bring warmth to the space.
Curved accent pieces, too, are a great way to incorporate this trend into your space. From a curved coffee table, to a curved bench, to a rounded accent chair, the possibilities are endless. Depending on your budget, you can even opt for a sculptural piece that will instantly inject a little drama into any room.