Top 7 Bedroom Organization Ideas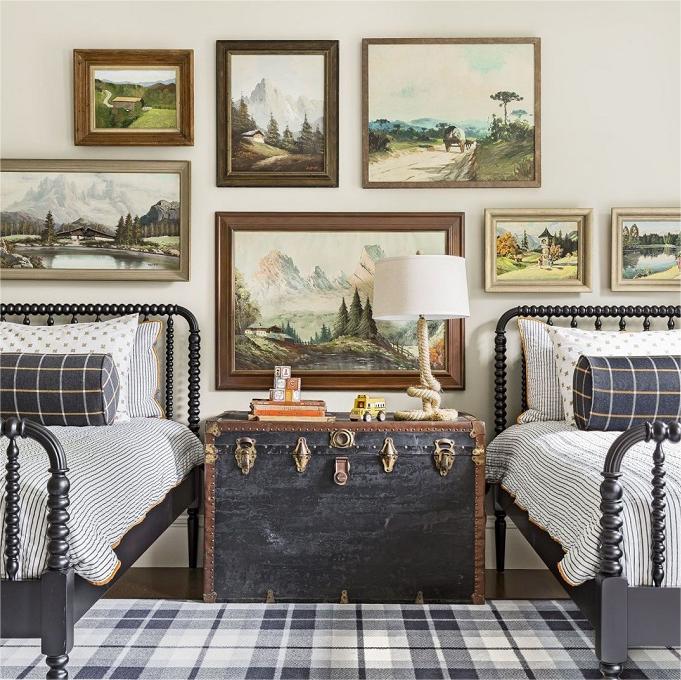 Organizing your space is a great way to make it easier to clean up and keep it looking neat and tidy. It also makes the whole process feel less overwhelming, so it's important to start small and work through one room at a time, says professional organizer Emma George of Declutter with Emma.
1. Use the Underside of Your Shelves
Whether you have a few shelving units in your room or not, there's usually an unused vertical space underneath them. It's easy to install a few shelves on that underside of the wall, and it will be great for storing items like books and baskets or even clothing.
2. Get Creative With Storage Solutions
Creating unique storage solutions can help you maximize space in your room. If you have a closet in your bedroom, consider using dividers to separate and organize your items by color, size or frequency of use. This can help you see your clothes more easily and keep them in good shape, explains professional organizer Joanna Wirick.
3. Find Functional Furniture for Your Space
Adding a nightstand or dresser with built-in storage can really help your bedroom organization efforts. They can hide away smaller items, like a makeup brush or jewelry, and are also ideal for displaying decor.
4. Create a Place to Put Away Clothes and Shoes
If your bedroom has limited storage space, consider putting a laundry basket on top of the dresser. This will make it easy to throw dirty laundry in when you're finished and will help keep your room neat and tidy.
5. Designate A Spot For Sleeping, Dressing and Getting Ready
A bedroom is the most used room in the house, so it's especially important to give everything a home that makes sense to you. 'Designating a place for sleeping, putting on makeup and so on will create a sense of flow in your room, which will help you stay organized,' says home organizer Emma George of Declutter with Emma.
6. Add a Bench or Ottoman
If you have a small bedroom, it's worth investing in a bench or ottoman that will double as a comfortable spot to rest your head and also provide extra storage. These multi-functional containers can be placed at the foot of your bed or up against a wall, making them a versatile addition to any bedroom.
7. Use a Tilted Ladder
A tilted ladder is another great organizational idea that will not only look nice but also provide somewhere to hang a robe or other blankets and sheets. This is a smart solution for a bedroom that doesn't have a lot of storage space, since it takes up less floor space and can be positioned anywhere in the room.
8. Put a Magazine File on Your Wall
If you love to read but don't have a large amount of book shelves in your bedroom, invest in a wall-mounted magazine file that can hold all of your favorite reads. It will save you space on your dresser, and you can easily spin it to quickly find the book you're searching for.